Creekside Farm is pleased to offer pasture board for our equine friends.
Young horse pasture board.
We welcome young horses from weanling age and up at Creekside Farm. We will find a suitable group of horses for your youngster to grow up with in a small herd allowing the environment they grow up in to be as natural as possible in todays world. We feed good quality hay free choice and will handle them in your absence for worming and basic hoof care as needed. Pasture board does not include facility use and access.
Your horse will be included as one of our own as we work with them. When space is available for them to come inside for a few days at a time to get acquainted with the barn environment we make this happen. This allows them to gradually get used to what will most likely be their normal routine at maturity. When the time comes we can arrange training for your youngster from initial breaking to competition.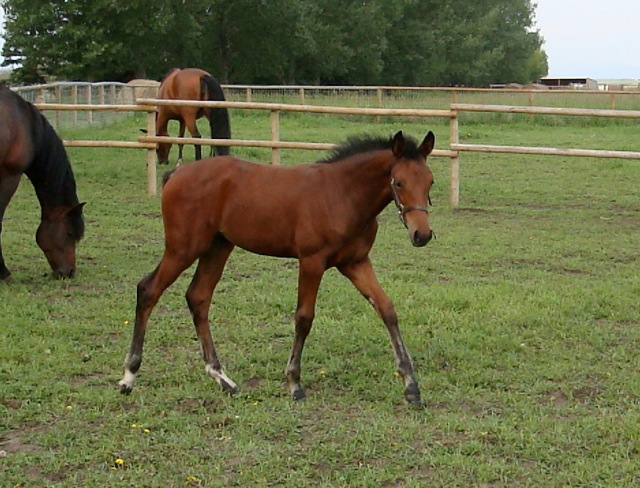 Mare and foal pasture board.
Your mare and foal will love living at Creekside Farm. We've fenced our fields with the safest products we could find on the market. Young horses love to find trouble and we do our best to reduce their opportunities to do so with horse fence. We will do our best to match your mare and foal with a buddy to best emulate growing up in a herd. 
"No hour of life is wasted that is spent in the saddle."
- Winston Churchill -